Check out our Seasonal Catalogues!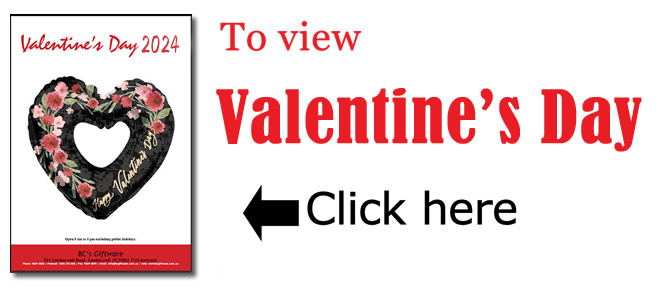 Welcome to the

BC's Giftware

.

The BC Giftware website is a wholesale online ordering website - you need to be registered with us to view pricing and place orders.
BC Giftware is an Australian company based in Melbourne Australia, BC Giftware offers wholesale quality giftware and partyware that is of the highest quality.
On top of this, we have a beautiful collection of wrapping papers and wrapping enhancements for you to pick from.
Our Range of products includes:

- Foil Balloons

- Latex Balloons

- Custom Print Balloons

- Wrapping Papers

- Plush Toys for gifts


- Enclosure Cards

- Cups and Mugs


- Picks and Spangles

- Tea-Sets


- Collectable Gifts

- Decor items